Overview
This SystemView 9 inch tablet has a slim and sleek profile for easy mounting. It is equipped with an advanced processor for smooth and high-speed performance.
The Android tablet features a large capacitive touch screen for easy viewing.
The SystemView 9 is a perfect (low-cost) solution for rugged monitoring in cabinets or as a graphics viewer for web servers.
Note: Available in US Power Plug only.
(Q9)
Others Also Bought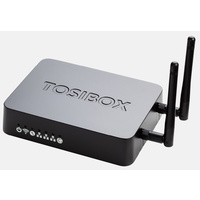 Login to view pricing.

Login
More From This Category