Overview
It has never been easier to extend your BMS because of its wireless possibilities. You will save on labor and wiring.
The EasyIO-FW-8V is a perfect fit for vertical markets such as schools and retail, to have extended IO for the F-series controllers, without any downtime during installation as the network can be wireless. It's ideal for VAV and any applications, featuring SOX, TCOM, FGP2P and BACnet communication protocols.
The EasyIO-FW-8V can be programmed and live commissioned/balanced via free CPT Tools and an integrated HMTL5 dashboard. It has BACnet IP server / client, BACnet MSTP client (combination of BACnet MSTP client and BACnet IP client up to five devices total) and two Ethernet ports for daisy chain connection wiring.
Wired and wireless deployment is encouraged, so there is no need to worry about IT. The EasyIO-FW-8V includes 8 UI (voltage and resistance), 4 x AO (Voltage) and a pressure pick-up sensor. For floating control, the optional FR-02 module is available to add to the FW-8V.
Characteristics
First EasyIO controller based on WiFi Technology
4 UI
4 AO (voltage)
1 RS485
2 Ethernet 10/100 BaseT port
Support Wifi 802.11 b/g/n
Support Sedona VM
Support SOX, TCOM, FGP2P
BACnet Client IP / MSTP (5 devices)
BACnet IP server
SQLite (10 tables x 20 columns x 500 records)
Email
Differential Pressure Sensor
VAV control libraries included
Dashboard
(EASYIO-FW-8V)
| | |
| --- | --- |
| SKU | EASYIO-FW-8V |
| Brand | EasyIO |
Others Also Bought
Login to view pricing.

Login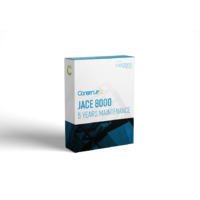 Conserve It JACE 8000 - 5 Year Maintenance (5 Devi
Login to view pricing.

Login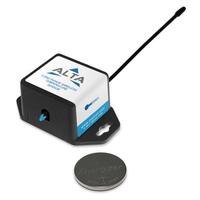 ALTA Wireless Temperature Sensor - Coin Cell Power
Login to view pricing.

Login
More From This Category